Index
The same options are in the orange bar above.
Home
Blog
Personal
Activities
Help
Stuff
Biz
Admin
Welcome to the home page of Vittorio Bertola! Only a part of my website is available in English, and you'll see Italian popping up here and there. Just try the different sections.
Friday 14 March 2014, 17:32
Le elezioni regionali del Piemonte sono finalmente state convocate per il 25 maggio, ed è tempo per i cittadini attivi di aiutarci a comporre le nostre liste!
Nelle scorse settimane, come già annunciato sul blog regionale, è stata data la possibilità a tutti gli attivisti del Movimento 5 Stelle di offrirsi per la candidatura. Gli aspiranti candidati saranno ora sottoposti alla votazione sulla piattaforma...
Previous articles
We want our future back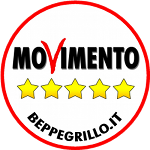 Read my presentation in English (2010)!

The Movimento 5 Stelle is a civic movement made by citizens never convicted and never members of a party that participates in the vote outside of the coalitions, with the help of Beppe Grillo, to act against the illegality and incompetence of current politicians of all sides. We are tired of accepting silently the decay of Italy and we want to build our future, waking up the conscience and will of our fellow citizens, for a society promoting quality of life and harmony with the environment, rather than the production of material goods and the wealth of a few.
I was a candidate as Mayor of Turin at the Town Council elections in 2011; we gathered over 22'400 votes (5%) and I was the third most voted candidate, after those of the two main coalitions. Now I serve as a town councillor and I am the group's spokesperson; click here to know more (in Italian)!
13 March 2013
CV update.
4 August 2012
Updated the blog's platform, from Wordpress 2.0.2 to 3.4.1 at once. Nothing should change in terms of user interface, except the new permalink format.
11 July 2012
Updated my profile and cv.
If you do, you will be automatically identified and you'll be able to get special content and services (not much for the moment, but be confident).
Turin and Piedmont
My content for glocal users: