venerdì 4 Luglio 2008, 08:42
Se vi siete stancati di World of Warcraft, perché non provare i suoi cloni cinesi? Basta leggere la loro presentazione ufficiale per ritrovarsi con dei punti interrogativi che ruotano sopra la testa. E anche un bel po'.
"Zu Online – which refers to lots of classical sutras, has its setting based on the supernature novel—The Life of Swordsman in a area called Zu.
It is an elaborately and well-designed 3D MMORPG with a rich culture of immortals and knight-errants. Its most outstanding feature is putting emphasis on the traditional orient-culture of monkery. The in-game quests will boost the development of storyline. Players will be able to taste flying by riding a sword, consubstantiating gods, forging mystic weapons, creating sects and other else amusing.
Zu Mountain, these two characters do not only represent a range of mountains and streams. By contrast, considerable ghosts, immortals, knight-errants and uncanny fairylands have been tightly fastened to them. Zu Mountain has become the pronoun of the millenarian oriental culture of immortals and monkery.
In a word, Zu Online is a story about the immortals monkery and battles against the evil. It has attracted much attention since its debut. We believe that Zu online will be a focus of the new online games in Q4 2007."
Non ha ancora battuto il mitico segnale che accoglie gli occidentali all'uscita dell'aeroporto di Pechino, per indicare dove inizia la coda per i taxi: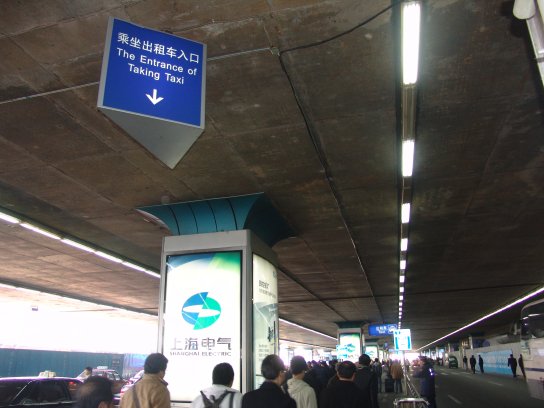 però ci si avvicina già parecchio.